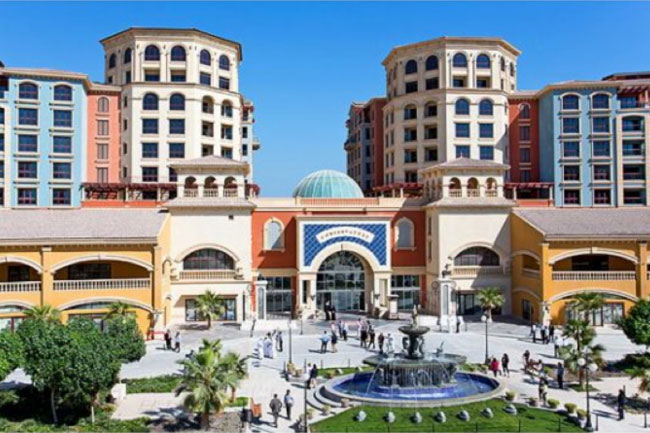 Porto Arabia retail units spread out over a GLA of 94,553 square meters spread across a 3.5km promenade, creating the Pearl –Qatar's largest precinct. It is a lifestyle development with mid to high-end shopping, housing renowned brands along its pedestrian-only boardwalk, re-creating the most glamorous appeal of the French Riviera. A total of 3400 parking spaces have been allocated for this retail area.
Medina Central has the Mediterranean feel with 700,000 square feet of designated retail area. 3,600 parking spaces are located throughout the retail units.
Qanat Quartier boasts a Venetian charm with 300,000 square feet of retail space spanning over two levels. 1,142 parking spaces are allocated for this charming tourist hub.