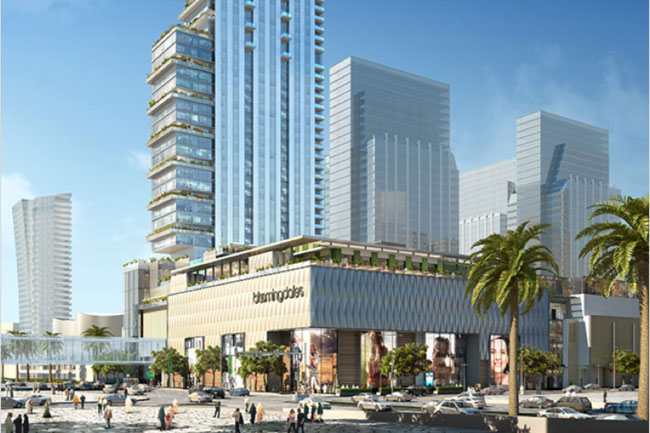 There'll be a unique, open-air, roof top food hall, over 145 dining options including al fresco cafés, bistros and fine dining restaurants, a multi-screen cinema, health club, food market, children's entertainment and rooftop parks with an outdoor amphitheater. The precinct will also feature two, 400,000 square foot integrated towers comprising a mix of hotel serviced and residential apartments and luxury residences.
The shopping mall, will have a total of 5 levels with 4 levels of retail shopping space, comprising 400 retail stores, health club, 1 food market, 145 cafes and restaurants and 1 level comprising a 20-screen cinema and entertainment center. Over 7000 parking spaces have been planned for the mall.
Al Maryah Central will seamlessly link to the adjacent The Galleria on Al Maryah Island premier waterfront shopping and dining destination with the two combined representing over 2.9 million square feet offering 687 retail, leisure, dining and entertainment options.
The project is a joint venture between the Abu Dhabi private equity firm Gulf Capital and US-based retail developer Related Companies.